Dólmenes. A stroll by the valley of Cabó will allow to discover us up to 7 megalíticos monuments. It is for this reason that has signalized the route of dólmenes, specially indicated to cross in bicycle all land. A guide published on this route exists that will be to them very useful as fellow traveller.

The Romanesque one. More interesting the Romanesque monument of the valley is Sant Serni de Cabó, building of very singular characteristics by both apses that form the head, oriented to the north and the west and united with a cupola. Also the churches of Sant Miquel of the Vilar, Sant Bartomeu de Favà and Sant Iscle de Senyús present/display romanesque elements. Another remarkable monument is the assembly formed by the bridge and the medieval aqueduct of Boixadera.

Arnaldeta de Caboet. Every year during the greater celebration of Cabó (Saturday before the penultimate Sunday of August), the Amics association of the Vall de Caboet stages the work of historical references "Arnaldeta de Caboet, pubilla of them Valls d'Andorra in temps of the Catarisme", original of Esteve Albert, in who numerous neighbors of the municipality participate.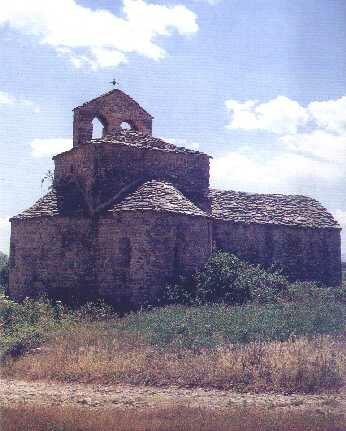 Vista of the church of Sant Serni de Cabó, one of more interesting románicos monuments of the valley of Cabó. (Clicad to see the greatest image).