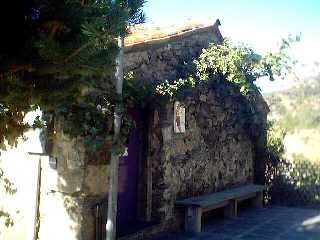 Old corral of Lime Teixidoret, present museum. (Clicad to see the greatest image).
Because to find with a museum dedicated to the vine and the wine us, in the Pont of Bar, she will be surely one of the questions that we will become. It is necessary to go back to the Average Age to understand of the existence of this small museum -framed in the route of the offices of yesterday-. Only one hundred years ago the vineyards were the main culture in many places of the Pyrenees. Towards end of century XIX the phylloxera completely destroyed the vines of all Catalonia, and of course, also those of the Alt Urgell. This event was determining for the future of the region. As well as in other places of Catalan geography they did the impossible thing with the purpose of recovering the grapevines, in the Alt Urgell the future would happen through the introduction of milk cows and, logically, a substantial change in the landscape.
The locality of the Pont of Bar is an example of the Earth advantage for the culture of the vine.