The inlays. In Lime Bernadí, of You novate of Segre, process inlays and jamones with bred meat of pig in the region. Between his specialties it is necessary to make special mention to delicious " bull of donja ", between many others. Visits commented of one hour for groups of up to sixty people become, the mornings, of Tuesday to Thursday to arrange visit, is necessary to call previously to telephone

The Romanesque one. The románicos monuments of the term are characterized by their simple and austere lines. Santa Elena de Trejuvell, Sant Esteve of Guardia and Sant Martí de Taús comprises of the denominated one "Via Románica", transfronteriza route of the Romanesque pirenaico. Also they are románicas the parochial church of Sant Andreu, in You novate of Segre, as well as Sant Bartomeu de Malgrat, Sant Martí de Berén, the Concepció de Miravall and Santa Llogaia de Bellpui. The church of Sant Lluc de Anyós is prerománica. Considering the great amount and quality of Romanesque of which it has the municipal term Valls to d'Aguilar to them we have dedicated a special section that you will find in: interest places.

Dolmen de Biscarbó . One is a magnificent pirenaica stay of great dimensions, that stays in a good state of conservation. One is to the summit of the mountain range that we will find towards the west of the town of Biscarbó. From this place a panoramic one of Cantó can be contemplated extraordinary.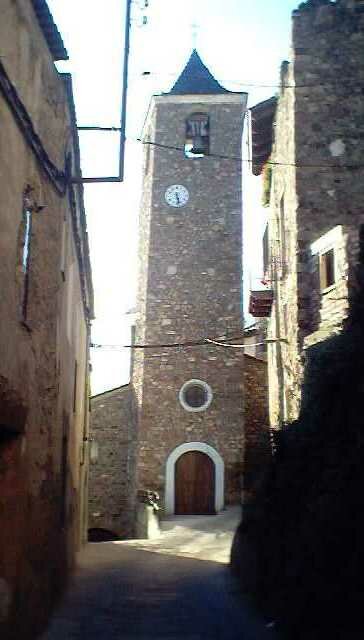 Parochial church of Sant Andreu. (Clicad to see the greatest image).