Princess Moctezuma. Toloriu closely is bound to the legend of Aztec princess Maria Xipaguacín, daughter of Moctezuma emperor, who, according to counts itself, arrived at the town of the arm of Joan Grau, man of Toloriu which, they say, had been going to make the Américas with Courteous Hernan. Of all it you have more information in the section "Legend and traditions"of the main menu, or clicando the bond of above. It is said that their despoliation rest under the church of Sant Jaume, now recovered.

The Romanesque one. The church of Sant Andreu de Aristot, of a ship covered with tube return, is finished in a semicircular apse and has the door in arc of average point done with great granite voussoirs. Also the church of Sant Esteve of Bar Within the term is of origin Romanesque is the ruins of Sant Martí de Cassanet and Santa Llogaia. the church of Santo Gervasi de Castellnou de Carcolze is of gothic style and underneath emphasizes the cover of the bell tower.

The museum of the wine and the viewpoints . In Pont of Bar you can visit the Museum of the Vine and Vino de Monta6na, which gives testimony of an activity that had been predominant in the municipality and great part of the Alt Urgell. Also he is recommendable to visit the rest of the old castles of Aristot, Bar, Castellnou de Carcolze and Toloriu. The vestiges are little, but the views from these places are magnificent. Near Toloriu you have the opportunity to discover the legendary " Cova of Enchanted to them ".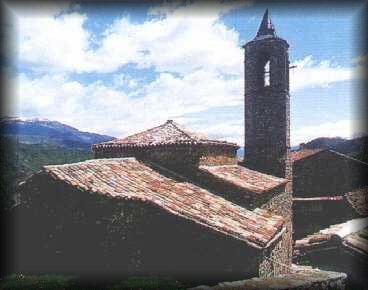 The church of Sant Esteve and its bell tower, in the old nucleo of the Pont of Bar (Clicad to see the greatest image).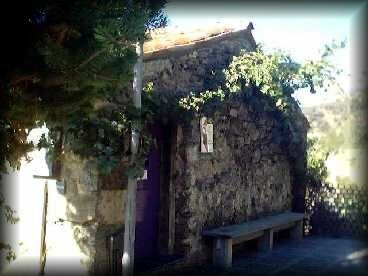 Building that welcomes the "Museu of Vinya i Vi". (Clicad to see the greatest image).