The route of Sorri. The route that we propose to you is thought to do on foot and lasts approximated of three hours and average. One leaves the town of Bescaran and one becomes after happening through the Ingla, Coll de Jovell, Rigué precipice, plane of Sorri, Sant Miquel and the Trellissa. During the route you will be able to see dolmen of Coll de Jovell. The unevenness is of 500 meters and he is not recommendable for nascent hikers

The Romanesque one. The municipality of Valls of the Valira has some of the more important románicos elements of the region. Most outstanding it is the head of the church of the old monastery of Sant Serni de Tavèrnoles, in Anserall, declared monument of historical and artistic interest. Also d'Ars deserves a visit the church of Sant Martí, with their singular round bell tower, and the bell tower of Sant Martí de Bescaran, of style lombardo. This tower bell tower, constructed between centuries XI and XII is at the present time the symbol most characteristic and ancestral of Bescaran. Also Santa Eulàlia de Asnurri, Santa Eugènia de Argolell (both you can see them your right) and d'Os Sant Pere of Civís are románicas.

The craftsmen. In farga of Masses you will find the Lime quarry Cotet, where still the slab with artisan techniques is cut. You prune to contact through the telephone: .
In Lime Blasi de Bescaran is open public a permanent exhibition of art and crafts of the escultor Philippe Lavaill (author of the sculpture which you can see in the entrance to the Room of Culture and Conventions of Sant Domènec of the Seu d'Urgell) and of the ceramist Car to me Invernon. In order to carry out a visit commented to its factory, you can arrange hour to the telephone calling to

The mushrooms. Although the incidence of the mushrooms in the region of the Alt Urgell seems to you strange is very important... and a source of income added for many people.
In addition to Organyà, with the main street filled with traveling salesmen in autumn, also the highway N-145, that crosses of north to the south the municipality of them Valls de Valira, is also an explaining singular of salesmen of mushrooms. Without the smaller doubt " rovelló " - níscalo- takes most of the admiration of which they are stopped in the different rinconcitos that we found in the highway and that, it rains or it is sunny, always appear hardly arrival the autumnal time in the Alt Urgell.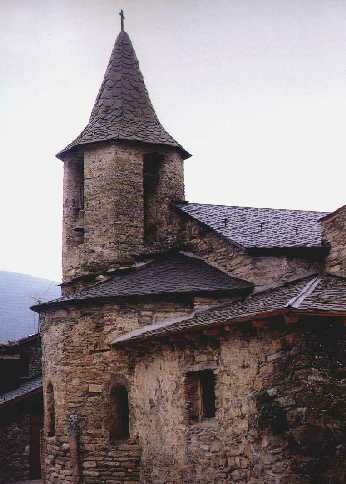 Santa Eulàlia d'Asnurri. (Clicad to see the greatest image).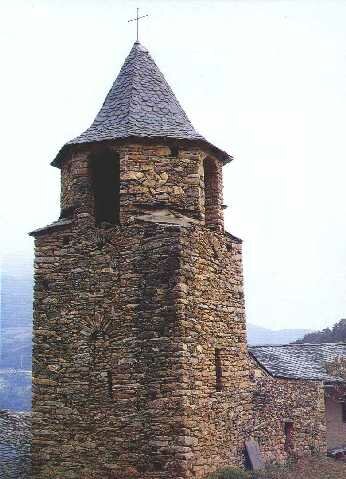 Santa Eugènia d'Argolell. (Clicad to see the greatest image).